Petal & Leaf Holistic Aromatics is a natural line of perfumes formulated by french perfumers, each natural scent beautifully and carefully crafted. Inspired by the line, we created an identity and packaging to reflect the organic nature and intricacies of the product.
Amber & Elemi
—
R180 G95 B59
C22 M71 Y88 K10
#B45F3B
Rose & Ambrette
—
R213 G159 B166
C15 M41 Y23 K0
#D59FA6
Orange Blossom & Jasmine
—
R233 G181 B68
C8 M28 Y92 K0
#E9B544
Bergamot & Vanilla
—
R232 G213 B62
C11 M8 Y95 K0
#E8D53E
Ylang & Sandalwood
—
R137 G120 B188
C50 M58 Y0 K0
#8978BC
Lavender & Mandarin
—
R206 G215 B237
C17 M11 Y0 K0
#CED7ED
Narcissus & Neroli
—
R201 G20 B81
C25 M4 Y90 K0
#C9D251
Dark Green
—
R141 G143 B84
C46 M32 Y82 K8
#8D8F54
Colour
The accent colours themselves were developed based on the ingredients in the perfumes themselves and the subtle colours of the bottled liquid.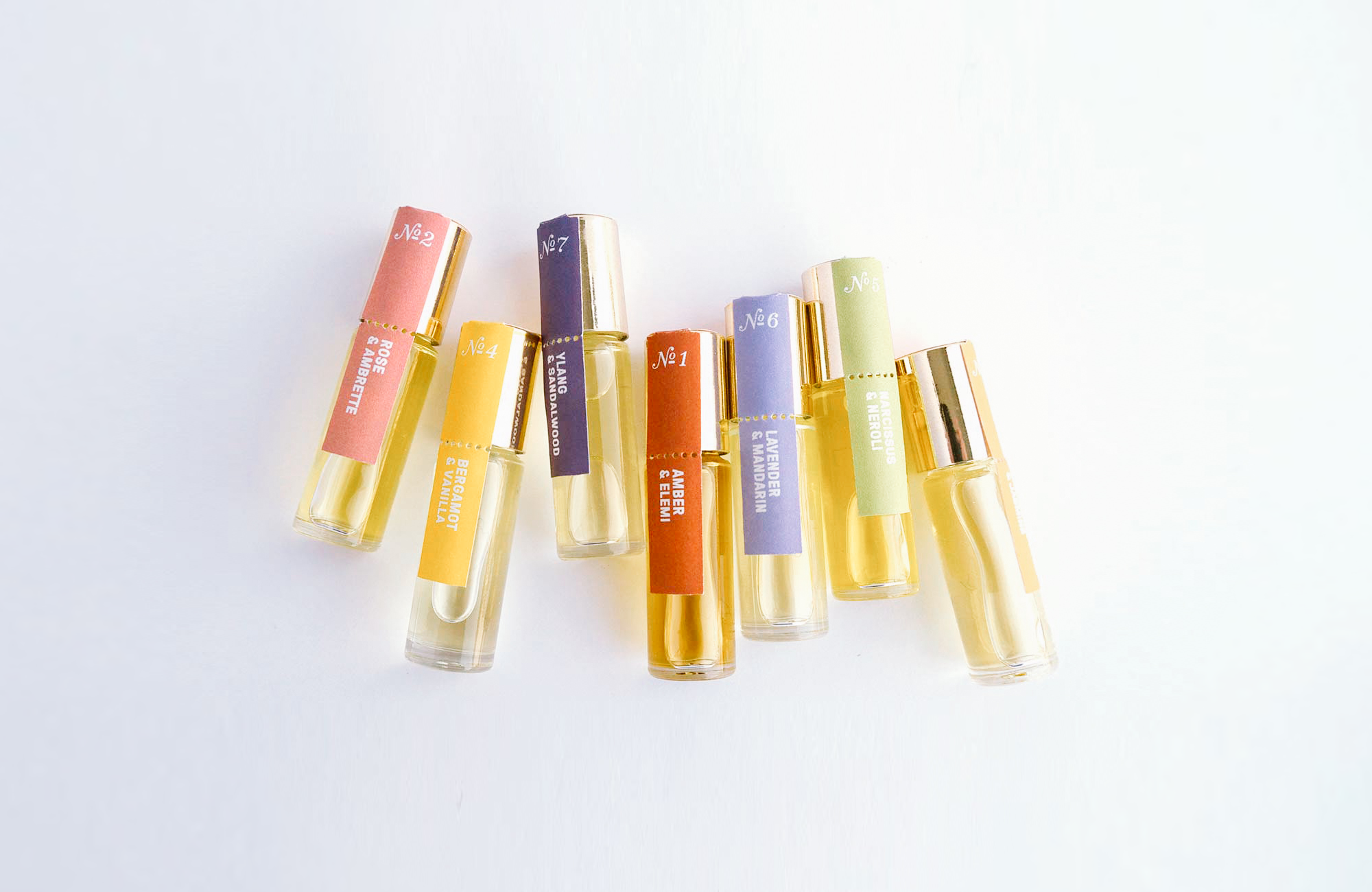 Since this design was always intended to be letterpress printed, the colors were chosen in order to be cost efficient.
The main colour (dark green) is used for elements that are repeated, such as the logo and product information. All of the boxes were first printed in green, and then each were followed up with a print of their custom accent colour for the particular perfume scent.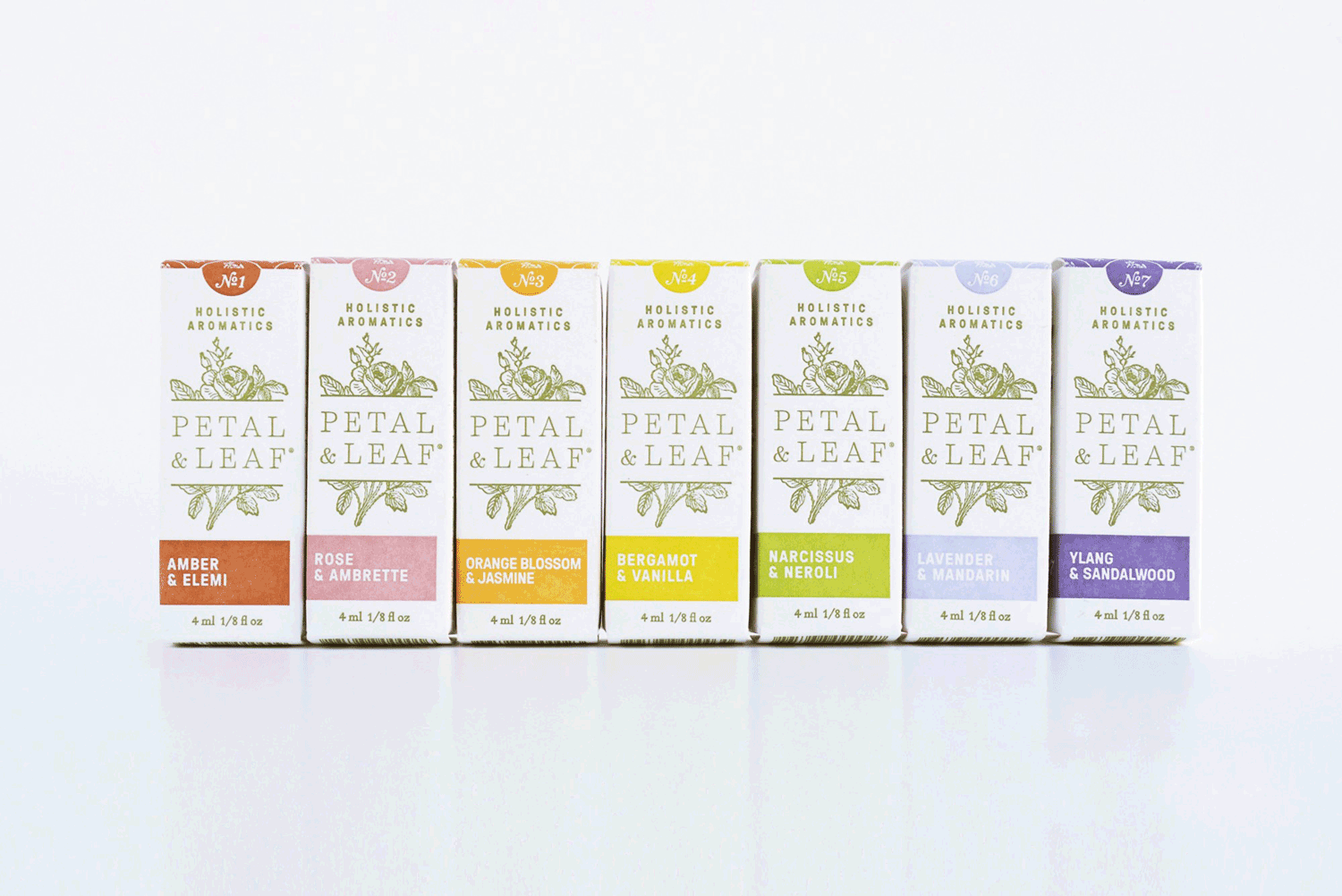 Logo
For the logo, we wanted to use a classic floral as well as a classic, timeless font, and created this vintage engraving which envelops the wordmark. This design allowed us to create a vertical version for the narrow small boxes the perfumes are packaged in, as well as a horizontal version for more common applications (web, stationery, etc).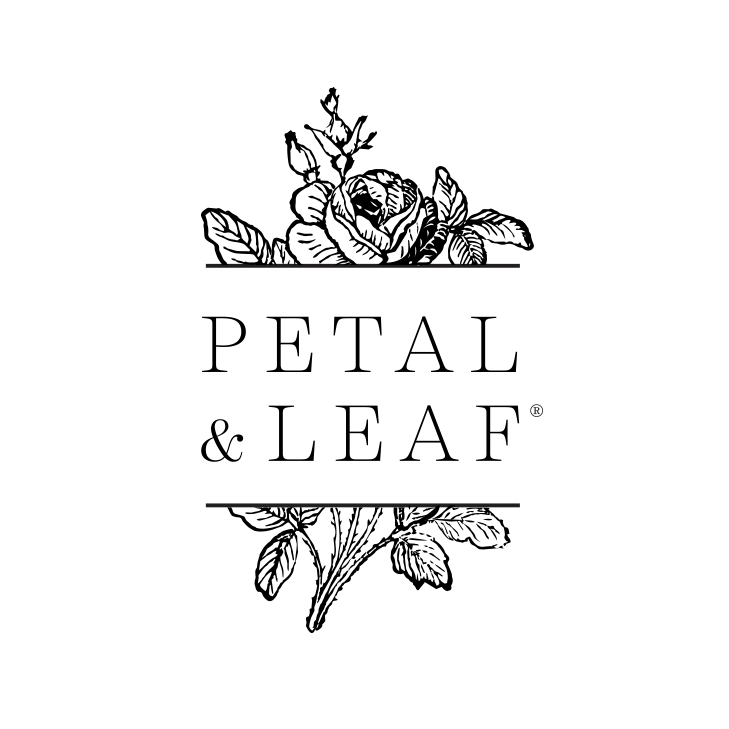 The printing method also brought a unique challenge, our original highly detailed engraving translated very heavy when printed with ink on the letterpress. We tested a number of logos and cleaned up the floral until we reached the ideal visual texture for printing.
---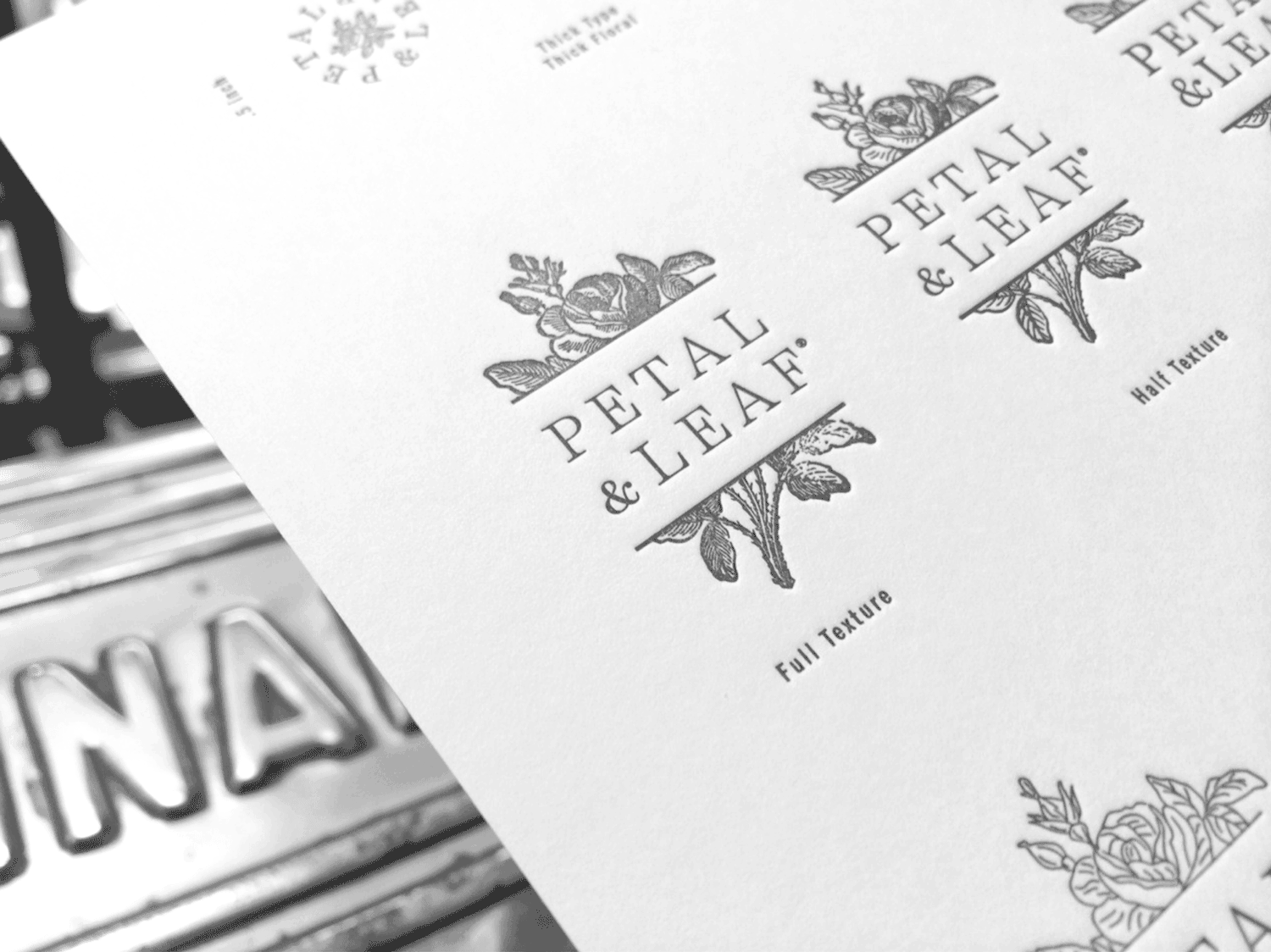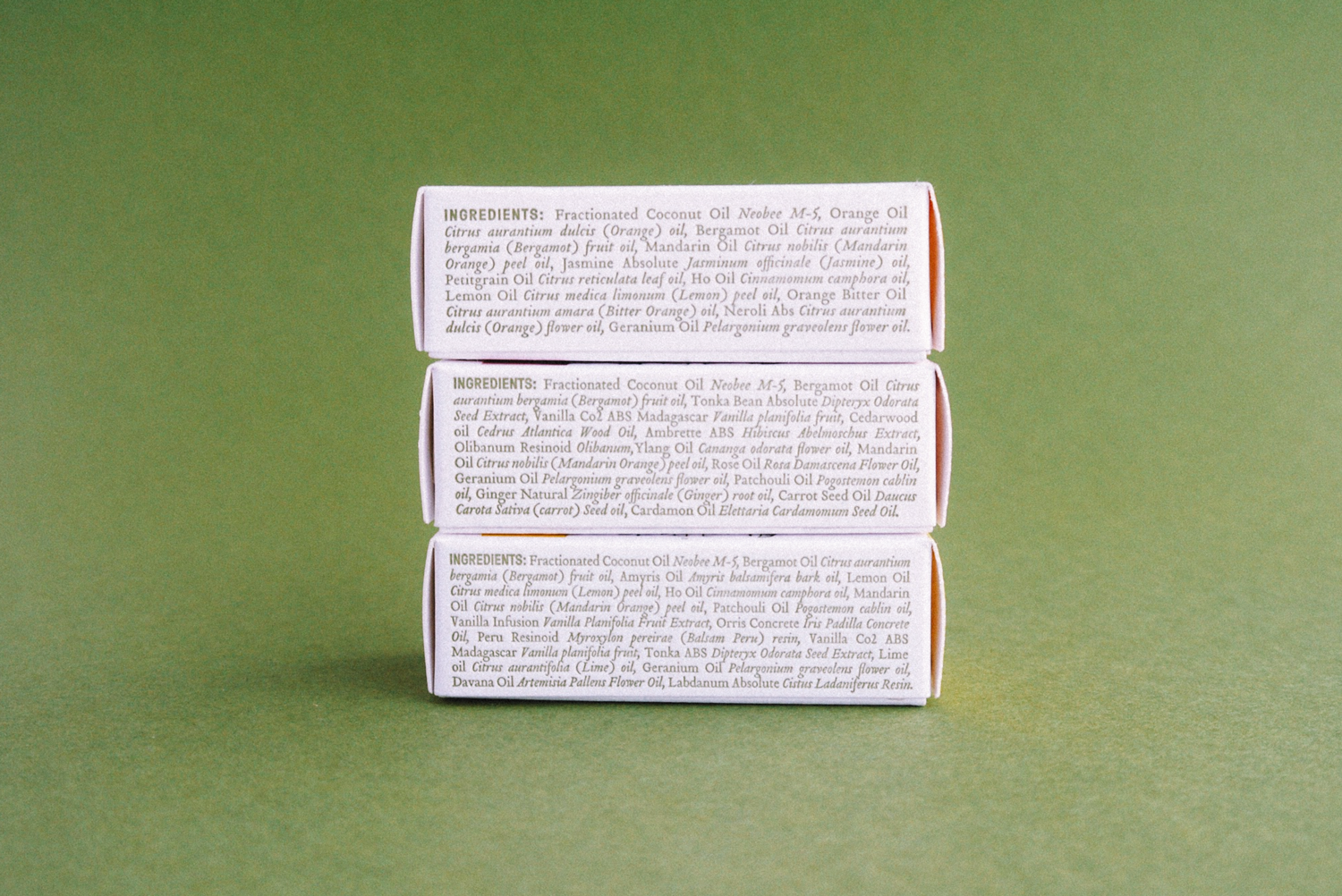 ---
Petal & Leaf was created with one goal in mind. To offer an authentically natural perfume line, artfully constructed with the highest quality plant based materials, complete ingredient transparency and a price point that makes it within reach.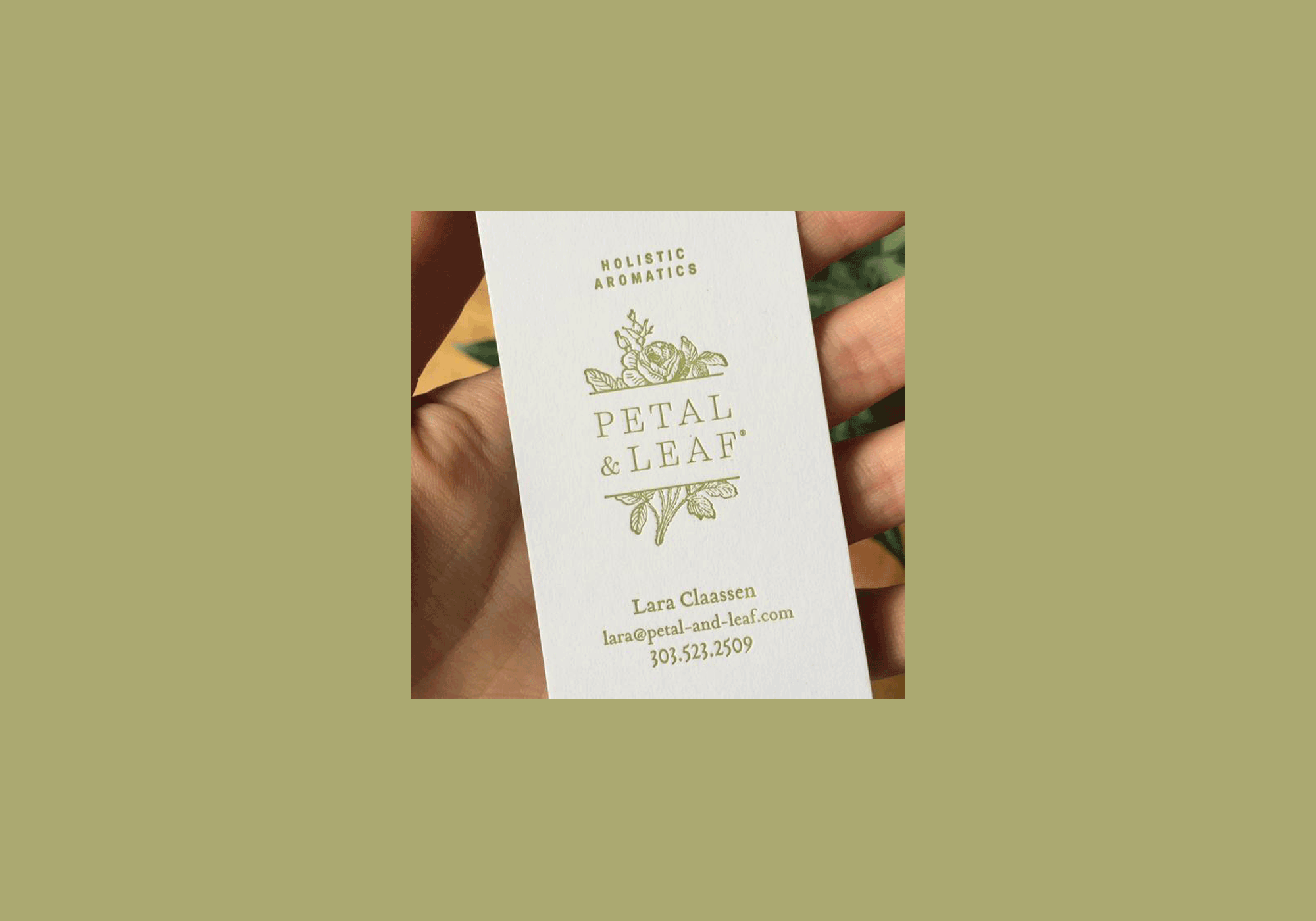 ---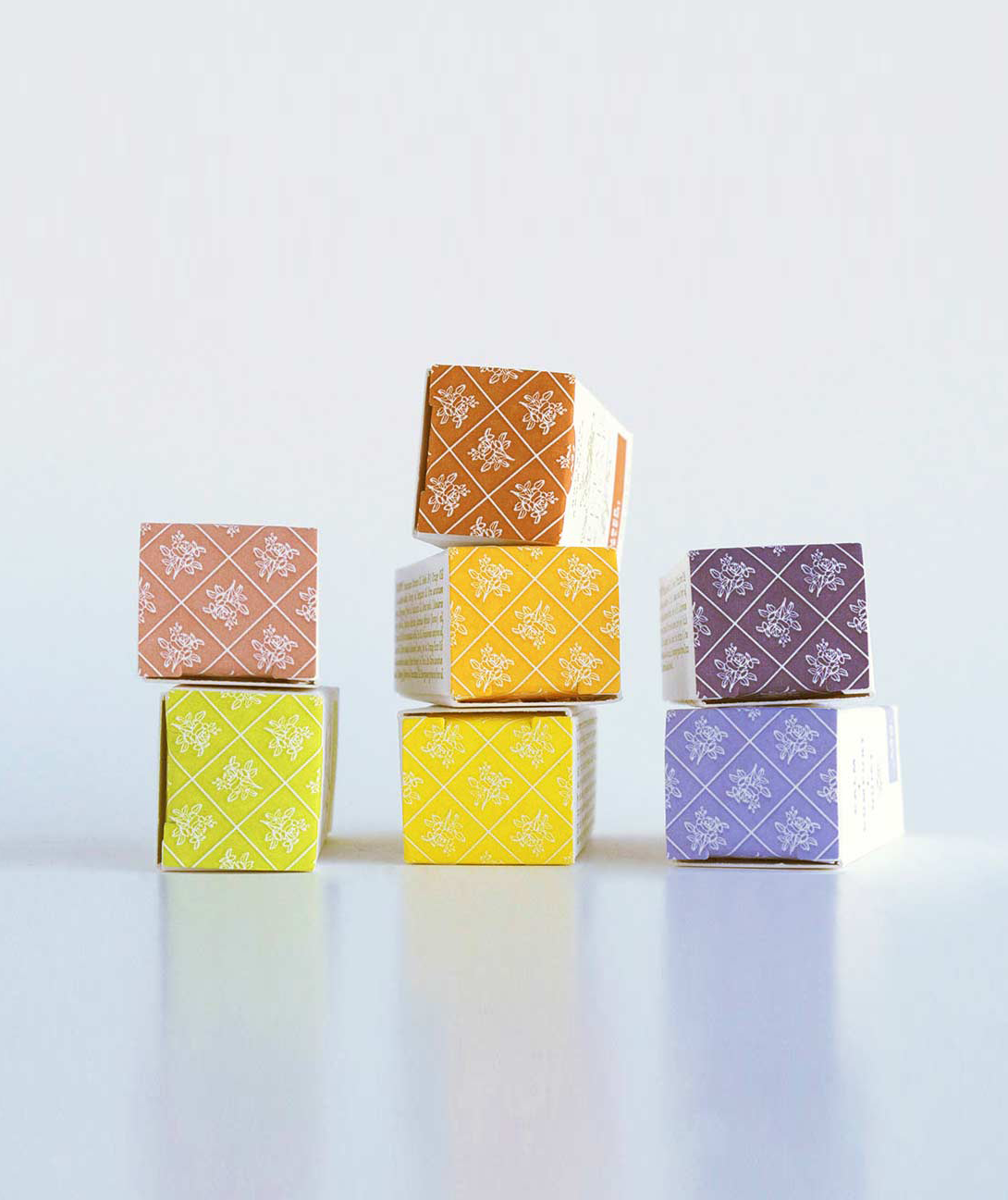 ---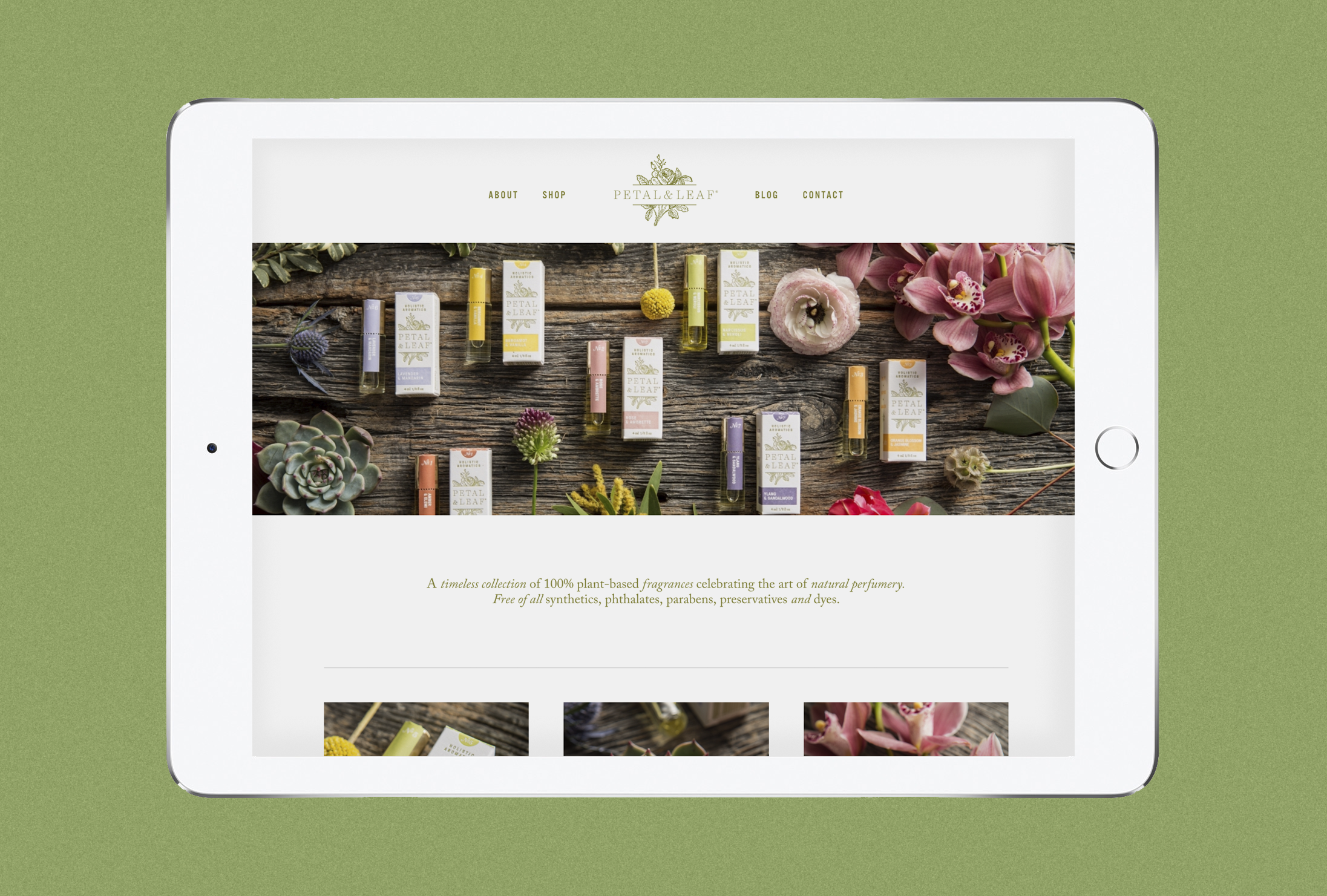 ---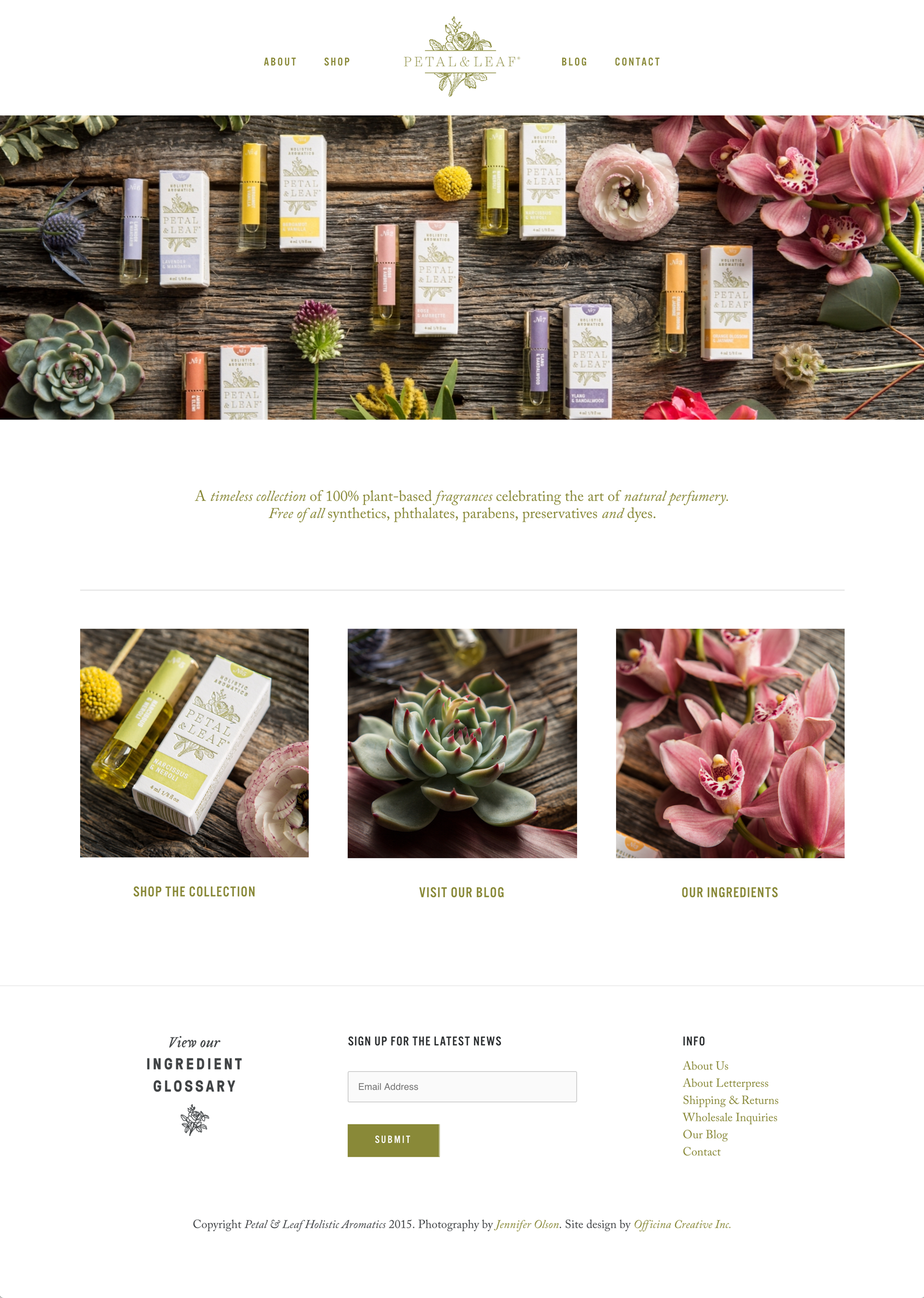 Client:
Petal & Leaf, Lara Claassen
Creative Direction:
Aprile Elcich
Web Design & Dev:
Aprile Elcich